Your Premier Zoho Application Development and Deployment Partner
As an esteemed authorized partner of Zoho, Alpha Cloud Technologies takes the lead in delivering exceptional Zoho application development and deployment services worldwide. With our team's extensive experience and expertise, we excel in providing comprehensive solutions across Zoho's diverse offerings, including CRM, Creator, Books, Subscriptions, Campaigns, Email, People, HR, Desk, and more.
Our end-to-end Zoho implementation and integration services cover the entire spectrum of business processes. From CRM and marketing to chatbots, data analytics, people management, and finance, Zoho's robust suite of applications caters to all your organizational needs.
Alpha Cloud Technologies has successfully implemented Zoho across a wide range of industries. Our expertise extends to sectors such as banking, finance, travel, hospitality, education, IT, e-commerce, healthcare, retail, media, pharmaceuticals, telecom, insurance, energy, manufacturing, and entertainment. We understand the unique challenges and requirements of these industries, allowing us to deliver tailored Zoho solutions that drive growth and efficiency.
Partnering with Alpha Cloud Technologies means gaining access to a team of dedicated professionals who are committed to your success. Our comprehensive Zoho services enable businesses to streamline operations, enhance customer relationships, and achieve their goals effectively.
Experience the power of Zoho with Alpha Cloud Technologies as your trusted partner. Let us propel your business forward, regardless of your industry, with our innovative Zoho application development and deployment expertise.
About Zoho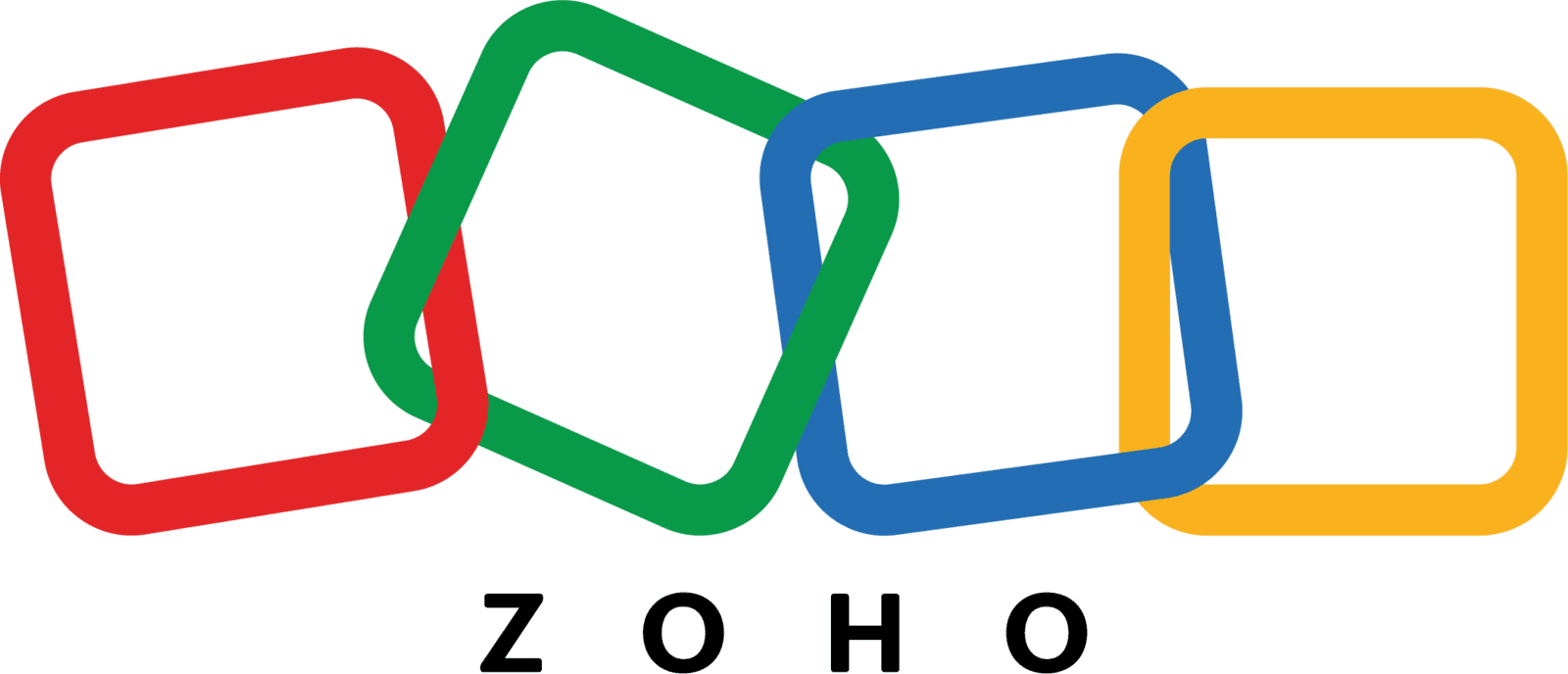 Zoho Apps offer a powerful suite of applications designed to streamline business operations, enhance productivity, and improve customer experiences. As an authorized partner of Zoho, Alpha Cloud Tech provides valuable expertise to businesses looking to maximize the benefits of Zoho Apps.
With Zoho Apps, businesses gain access to a wide range of solutions, including CRM, marketing, finance, human resources, and project management. These applications create a unified ecosystem, enabling businesses to centralize data, optimize processes, and make informed decisions based on actionable insights.
As an authorized partner, Alpha Cloud Tech brings deep knowledge and experience in deploying Zoho Apps effectively. We understand the unique requirements of different industries and work closely with clients to tailor Zoho solutions to their specific needs.
At Alpha Cloud Technologies, we offer a comprehensive range of services, including Zoho Books, Zoho Inventory, Zoho CRM Plus, Zoho Desk Implementations & Support, Custom Zoho development, Integration, Mobile App Development, Custom Application Development, and Consulting. Our aim is to provide you with a complete guide and support throughout your Zoho journey.
We understand that choosing the right Zoho applications is crucial to optimize your business processes and minimize unnecessary expenses. Our dedicated team assists you in selecting the most suitable Zoho applications that align with your specific needs, saving you valuable time and money.
Our success lies in the success of our clients. We are dedicated to delivering measurable outcomes and ensuring that your investment in technology yields significant returns. Through continuous innovation, unwavering commitment, and personalized support, we strive to be your trusted partner on your journey to success.
Experience the difference of working with Alpha Cloud Tech. Discover our unwavering dedication, expertise, and passion for empowering businesses like yours. Let us unlock new possibilities and drive your success in the digital age.
Your Premier Partner for Zoho One Implementation Services
Zoho One is not just a product; it's a transformative journey that has been evolving for over 15 years. From its humble beginnings with 35+ apps to now offering over 45 apps and services, Zoho One has become the ultimate operating system for businesses worldwide. At Alpha Cloud Technologies, we are dedicated to harnessing the true potential of Zoho One and delivering exceptional solutions and unparalleled service to our clients.
Our promise to you is simple yet powerful. We commit to delivering exceptional solutions that are tailored to your unique business needs. Our experienced team of professionals understands the intricacies of Zoho One and its extensive app ecosystem. We work closely with you to assess your requirements, design customized solutions, and ensure a seamless implementation that maximizes the value of Zoho One for your organization.
At Alpha Cloud Technologies, we believe in the transformative power of Zoho One. We are passionate about helping businesses unlock its full potential and achieve success. With our expertise, dedication, and unwavering commitment to your satisfaction, we stand by our promise to deliver exceptional solutions and unparalleled service.
Experience the difference of working with a partner who truly understands Zoho One and is committed to your success. Choose Alpha Cloud Technologies and embark on a journey of digital transformation, productivity, and growth with Zoho One.
Your Custom Application Development Expert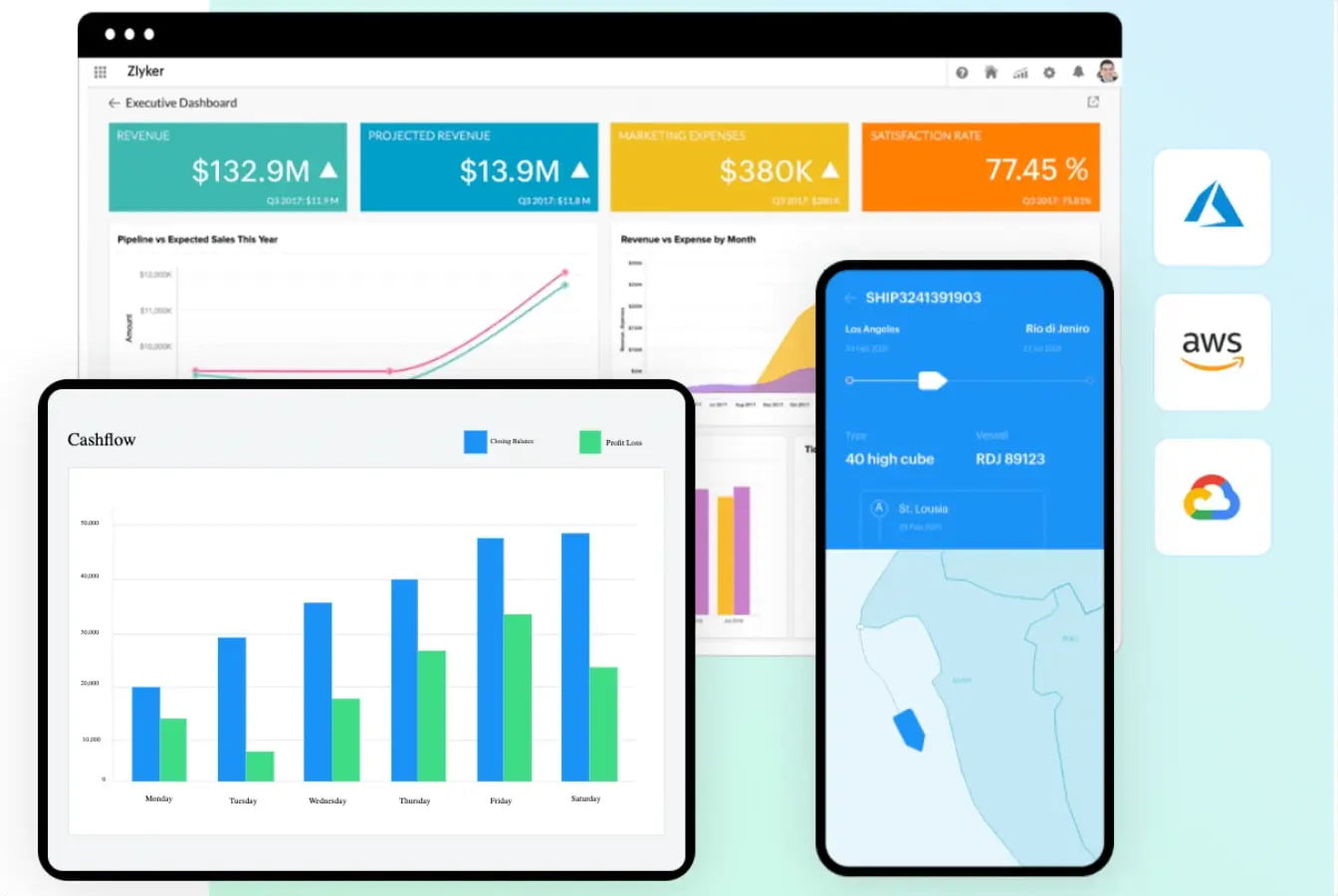 At Alpha Cloud Technologies, we specialize in custom app development using Zoho Creator, a leading low code platform. With Zoho Creator, we can design, build, and deploy fully functional and exclusive applications tailored to your unique business needs.
Zoho Creator's low code platform empowers us to create highly customized apps without the need for complex coding. This means faster development timelines and reduced costs for your organization. The intuitive interface of Zoho Creator makes it easy for us to collaborate with you and understand your workflows, challenges, and goals. We then translate this understanding into a custom app that streamlines your processes, saves time and resources, and enhances overall productivity.
By leveraging Zoho Creator's powerful automation capabilities, we create apps that automate manual tasks, streamline workflows, and improve efficiency. This allows your team to focus on high-value activities and drive productivity across your organization. With our expertise in designing intuitive user interfaces, we ensure that your custom app is easy to navigate and provides a seamless user experience. This increases user adoption and satisfaction, maximizing the return on your investment.
Choosing a custom app built on Zoho Creator gives you a competitive advantage. Our apps are exclusive to your business and align perfectly with your brand identity. They improve customer interactions and set you apart from generic solutions. As a Zoho Authorized Partner, we bring in-depth knowledge of Zoho Creator and best practices to deliver exceptional solutions that drive business growth and innovation.
Experience the benefits of custom app development with Alpha Cloud Technologies and Zoho Creator's low code platform. Let us unlock the full potential of your business with exclusive, streamlined, and highly functional applications that drive efficiency, productivity, and success. Contact us today to embark on a transformative journey for your organization.